Alex Shvartsman, Editor-In-Chief
Alex is a writer, editor, and translator from Brooklyn, NY. He's an active member of SFWA, Codex Writers, and a graduate of Viable Paradise workshop. Alex's short fiction has been published at Nature Magazine, Daily Science Fiction and many other quality publications.
Elektra Hammond, Copy-Editor
Elektra is a professional copy-editor and proofreader. She has worked with Baen Books, Buzzy Magazine, and many others. She also edits the Sparkito imprint of Dark Quest Books. Their first release, the "Galactic Creatures" anthology, is on the bookshelves now.
James Aquilone, Copy-Editor (Web Content)
James is a writer and editor. His work has appeared in Weird Tales Magazine, SF Signal, Den of Geek, and BuzzFeed. He is working on his first novel and hopes to finish it before the world ends. He is currently taking bets on which will occur first. (3-to-1 on Armageddon; 10-to-1 on novel.) James is a member of Codex Writers (though he is leery of groups that would have him as a member).
Dixon Leavitt, Cover Artist
Dixon is a professional illustrator and cover designer.
Flavio Greco Paglio, Cover Artist
Flavio Grego Paglia is an Argentine illustrator born in 1998. At the age of thirteen he took a comic course with Silvestre Szilagyi, He graduated the Ferndando Fader school, majoring in Advertising Design. Since 2008 he attended lots of illustration courses and fine art ateliers, with artists like Juan Bobillo, Ariel Olivetti, Salvador Sanz, Enrique Alcatena, Jonathan Junyent and Ariel Gulluni.
Flavio is a freelance illustrator. Between 2011 and 2013 he worked full time at PepperMelon Studio, where he learned to work digitally, doing storyboards, concepts, character and background design for advertising and short animated films. He was an Art Director for his most recent project with PepperMelon. Nowadays, he is focusing on illustrations for film festivals such as Blood Widow and BARS, as well movie posters and book covers.
Cyd Athens, Associate Editor
Cyd, a longtime resident of 45ø 29 30.65 N, 122ø 35 30.91 W, writes, edits, and reviews speculative fiction. Cyd's reviews can be read at Tangent Online.
James Beamon, Associate Editor
James Beamon writes because he has to… and he can't find anything worth watching on TV. But he doesn't need TV when his wife is a muse and his son is amused by the stuff he makes up. And the cat–well, the cat's not a fan of speculative fiction but has learned to attack on command. James calls Virginia home but his IT work takes him all over the globe.
Leah Cypess, Associate Editor
Leah is the author of two young adult fantasy novels, Mistwood & Nightspell, and of several works of short fiction. She lives in Boston with her family, and enjoys reading books that make her burst out laughing on the train. Authors who have made her do this include Connie Willis, John Scalzi, Maureen Johnson, Leila Sales, and Sarah Rees Brennan. She's looking forward to discovering more.
Frank Dutkiewicz, Associate Editor
Frank thinks he's a funny guy. Fortunately, he found a few editors that think so too. He has humorous speculative stories have appeared in
Alienskin Magazine
and a Wizard of Oz anthology, plus a bunch in between (he's working on the lower letters). He will have a story that appears in
On The Premises
upcoming humor edition, and one set to debut in
Daily Science Fiction
soon. Frank also does reviews for Dave Steffen's
Diabolical Plots.
Michael Haynes, Associate Editor
Michael has lived in Ohio his entire life but fiction has let him travel from Los Angeles to China to outer space. He has enjoyed writing since his youth and is particularly interested in the fields of science fiction, fantasy, and mystery. Among his writing idols are Isaac Asimov, Guy Gavriel Kay, S. J. Rozan, W. P. Kinsella, Roald Dahl, and Lawrence Block.
Nathaniel Lee, Associate Editor
Nathaniel puts words in various orders and arrangements on a regular basis. Sometimes he gets paid for this. He lives in North Carolina with a patient wife and the obligatory cats. His work has appeared in Podcastle, Pseudopod, and Abyss & Apex, as well as a handful of other venues. Nathaniel is also an associate editor at Escape Pod and Drabblecast podcast 'zines.
Fran Wilde, Associate Editor
Fran is a speculative fiction writer, poet, and a graduate of 2011 Viable Paradise workshop. She was published in Daily Science Fiction, The Marlboro Review, and other venues.
SPECIAL THANKS:
Elizabeth Campbell – Ebook design
Martin Dare and Kaolin Fire – UFO logo designs
Emerson Matsuuchi – Cover design
Marc Paschover – Web development
Melissa Neely – book design
UFO AUTHORS
Scott Almes is an engineer by day, and a game designer and author by night.  His stories have been published in the anthologys "Grant's Pass" and "Triangulation: End of Time", his games "Martian Dice" and "Kings of Air and Steam" have been released by Tasty Minstrel Games, and he promises more of both in the near future.  You can follow him on Twitter under the handle @ArtfulBlunders if you're into that kind of thing.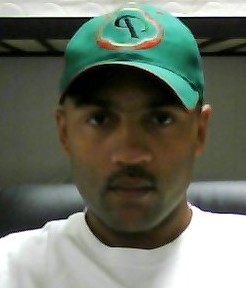 James Beamon writes because he has to… and he can't find anything worth watching on TV. But he doesn't need TV when his wife is a muse and his son is amused by the stuff he makes up. And the cat–well, the cat's not a fan of speculative fiction but has learned to attack on command. James calls Virginia home but his IT work takes him all over the globe. Check him out at http://fictigristle.wordpress.com.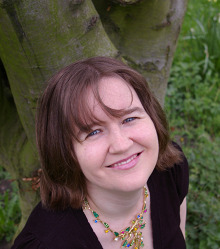 Stephanie Burgis is an American-born writer who lives in Wales with her husband (writer and e-book designer Patrick Samphire), their son, and their crazy-sweet border collie mix. Her short stories for adults have been published in a variety of magazines and anthologies, including Strange Horizons and Black Static. Her first two Regency-era fantasy novels for kids have been published in the US as KAT, INCORRIGIBLE and RENEGADE MAGIC. To find out more (and to read the first three chapters of each of her novels), please check out her website: www.stephanieburgis.com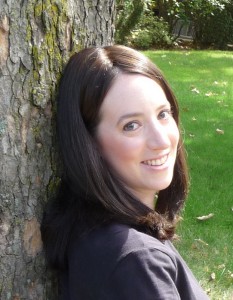 Leah Cypess used to be a practicing attorney in New York and is now a
full-time writer in Boston. She much prefers her current situation.
She has published two young adult fantasy novels, Mistwood and
Nightspell, and several short stories. You can learn more about her at
www.leahcypess.com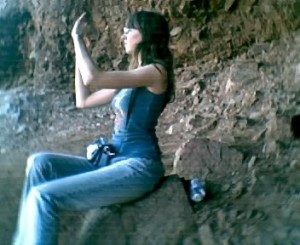 Siobhan Gallagher is a recent graduate from ASU and wannabe zombie slayer. Her fiction has appeared or is forthcoming in Eschatology, Flush Fiction anthology, and Abyss & Apex. Occasionally, she does this weird thing called 'blogging' at:defconcanwrite.blogspot.com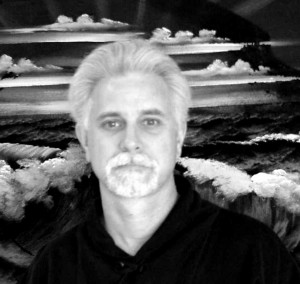 Bruce Golden is a novelist, journalist, and satirist. His short stories have been published more than 100 times across nine countries.  Asimov's Science Fiction described his second novel,"If Mickey Spillane had collaborated with both Frederik Pohl and Philip K. Dick, he might have produced Bruce Golden's Better Than Chocolate"–and about his novel Evergreen, "If you can imagine Ursula Le Guin channeling H. Rider Haggard, you'll have the barest conception of this stirring book, which centers around a mysterious artifact and the people in its thrall." You can read more of Golden's stories in his recently published collection Dancing with the Velvet Lizard. http://goldentales.tripod.com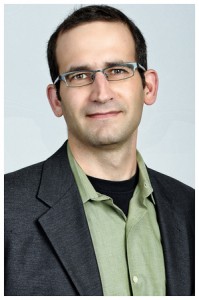 K.G. Jewell lives and writes in Austin, Texas. He once knew enough Russian to get directions from a guard at the Russian Embassy in Ulan Bator. That is no longer the case.  His website, which is rarely updated, is lit.kgjewell.com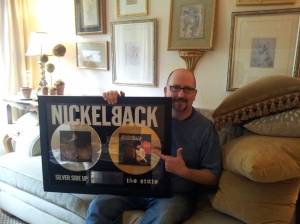 Jake Kerr began writing short fiction in 2010, after fifteen years as a music industry columnist and journalist. In 2011, Lightspeed published his debut story, The Old Equations, in its July issue. The story went on to be finalist for best novelette at the Nebula Awards and shortlisted for the Theodore Sturgeon Memorial Award. In 2012, Kerr returned to Lightspeed with a new story and was also published in Fireside Magazine. A graduate of Kenyon College with degrees in English and Psychology, Kerr studied under writer-in-residence Ursula K. Le Guin and Peruvian playwright Alonso Alegria. He is currently working on his first novel. Kerr lives in Dallas, Texas.
Marko Kloos is a freelance writer and stay-at-home parent. He is a graduate of the Viable Paradise SF/F Writers' Workshop. A former native of Germany, Marko lives in New Hampshire with his wife and two children. Their compound, Castle Frostbite, is patrolled by a roving pack of dachshunds. His blog is at munchkinwrangler.wordpress.com.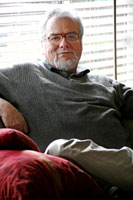 Michael Kurland is the recipient of two Edgar scrolls and was nominated for an American Book Award for his first Moriarty novel, The Infernal Device. Among his other works areDeath by Gaslight, Ten Little Wizards, A Study in Sorcery, The Unicorn Girl, and Star Griffin. His most recent work of nonfiction, an idiosyncratic history of Forensic Science called  Irrefutable Evidence, has enjoyed a European vogue. The latest Moriarty novel, Who Thinks Evil, will be released shortly to great acclaim.  He is the author of It's a Mystery to Me, an entertaining and informative work on how to write mystery and suspense fiction.
His works have been translated into Chinese, Czech, Danish, French, German, Hungarian, Italian, Japanese, Polish, Portuguese, Russian, Spanish, Swedish, and some alphabet full of little pothooks and curlicues.
Mr. Kurland presently lives in a Secular Humanist Hermitage in a secluded bay north of San Francisco, California, where he kills and skins his own vegetables.  He may be communicated with through his website, michaelkurland.com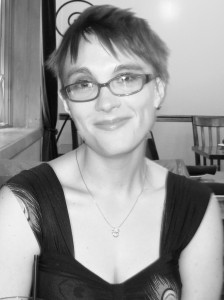 Jamie Lackey lives in Pittsburgh with her husband and their cat.  She earned her BA in Creative Writing from the University of Pittsburgh at Bradford, and her fiction has been accepted by dozens of venues, including The Living Dead 2, Daily Science Fiction, and Beneath Ceaseless Skies. She reads submissions for Clarkesworld Magazine and is an assistant editor atElectric Velocipede.  She's a member of the Science Fiction and Fantasy Writers of America.  Find her online at www.jamielackey.com.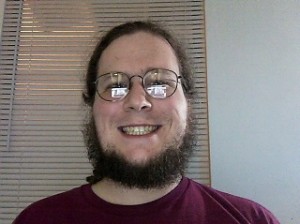 Nathaniel Lee is a writer living in North Carolina with his wife,
child, and obligatory cats.  He puts words in order, and sometimes
people give him money for them.  His work, including a full
bibliography, can be found at his daily writing blog, Mirrorshards
(www.mirrorshards.org) where he publishes a 100-word story every day.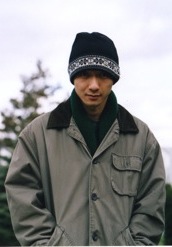 Ken Liu's fiction has appeared in F&SF, Asimov's, Analog, Strange Horizons, Lightspeed, and Clarkesworld, among other places. He has won a Nebula, a Hugo, a World Fantasy Award, and a Science Fiction & Fantasy Translation Award, and been nominated for the Sturgeon and the Locus Awards. He lives near Boston with his family. kenliu.name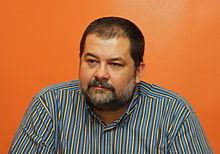 Sergey Lukyanenko is one of the most popular contemporary Russian sci-fi writers. He is a prolific novelist writing blockbusters in every genre from urban fantasy to space opera to cyberpunk genres. His "Night Watch" series have been adapted into films directed by Timur Bekmambetov (Wanted, Abraham Lincoln: Vampire Hunter). Sergey resides in Moscow, Russia, with his family. http://lukianenko.ru/eng/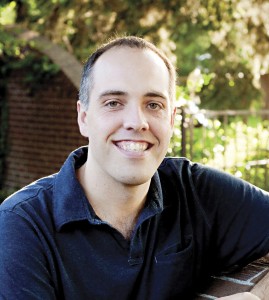 Matt Mikalatos specializes in writing comedy, having discovered that no one ever takes him seriously. Not satisfied to poke fun at acceptable targets, Matt's first two books are comedy novels that take a swing at theology: "My Imaginary Jesus" and "Night of the Living Dead Christian." He also has a recently released fantasy novel, "The Sword of Six Worlds." He blogs at http://www.mikalatos.com and if you'd like to know the minutiae of his daily life you can follow him on Twitter (@mattmikalatos). He has never seen a UFO, but only because the aliens blindfolded him

Jody Lynn Nye is the author or co-author of approximately forty published novels and over one hundred short stories. She has specialized in writing science fiction or fantasy action novels and humor. Her humorous series range from contemporary ("The Magic Touch" and "Mythology 101") to military science fiction ("Strong Arm Tactics" and a new series beginning with "View from the Imperium"). On a third of her novels she has collaborated as a co-author or as the author of a sequel. She has been an instructor of the Fantasy Writing Workshop at Columbia College Chicago (2007) and teaches the annual Science Fiction Writing Workshop at DragonCon. http://www.sff.net/people/jodynye/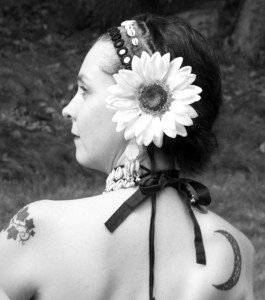 Jennifer Pelland lives outside Boston with an Andy, three cats, and an impractical amount of books. She's garnered two Nebula nominations, and many of her short stories were collected in Unwelcome Bodies, published by Apex in 2008. Apex also released her debut novel, Machine, in 2012. Because spare time is for the weak, she is also a performing bellydancer and occasional radio theater actor. www.jenniferpelland.com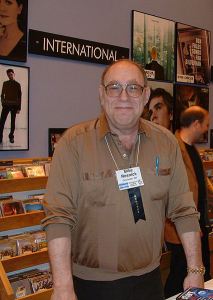 Mike Resnick is the all-time leading award winner, living or dead, for short fiction. He won 5 Hugos (from a record 35 nominations), a Nebula, and other major awards in the USA, France, Japan, Spain, Croatia, and Poland. He's the author of 64 novels, over 250 stories, and 2 screenplays, and the editor of 40 anthologies. His work has been translated into 25 languages. http://mikeresnick.com/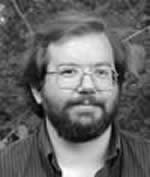 Stephen D. Rogers is the author of A DICTIONARY OF MADE-UP LANGUAGES, co-author of A MISCELLANY OF MURDER, and the award-winning writer of more than 700 shorter pieces.  His website, www.StephenDRogers.com, includes a list of new and upcoming titles as well as other timely information.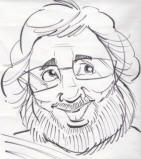 Chuck Rothman is a science fiction writer from Schenectady, NY. He is a member of SFWA. His short fiction appeared in F&SF, Asimov's, Fantasy Magazine, and other venues. http://www.sff.net/people/rothman/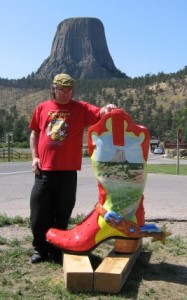 Don Sakers was launched the same month as Sputnik One, so it was perhaps inevitable that he should become a science fiction writer. A Navy brat by birth, he spent his childhood in such far-off lands as Japan, Scotland, Hawaii, and California. In California, rather like a latter-day Mowgli, he was raised by dogs.
As a writer and editor, he has explored the thoughts of sapient trees (The Leaves of October), brought ghosts to life (Carmen Miranda's Ghost is Haunting Space Station Three, Baen 1989), and beaten the "Cold Equations" scenario ("The Cold Solution,"Analog 7/91, voted best short story of the year.)
Sakers is a member of the CoastLine SF Writers Group. He has taught sf-writing through Howard Community College.
In 2009, Don took up the position of book reviewer for Analog Science Ficiton & Fact, where he writes the "Reference Library" column in every issue.
In his day job, Don works for the Anne Arundel County Public Library. His actual job title — "Library Associate" — makes it sound like he gives lots of money to the Library, but in fact it's the other way around.
Don lives at Meerkat Meade with his spouse, costumer Thomas Atkinson.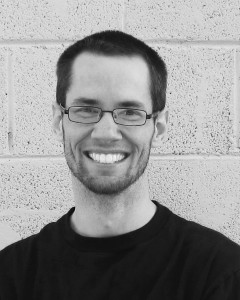 Zach Shephard lives in Enumclaw, Washington, where he writes fantasy, science fiction and horror stories.  He loves Roger Zelazny and Neil Gaiman, and will eat anything that's at least 90% sugar, so long as the other 10% is not tomato based.  You can check him out atzachshephard.com, where you'll probably have the distinction of being the site's first visitor.  (There is no prize for this, but if there were, it probably wouldn't be very good anyway.)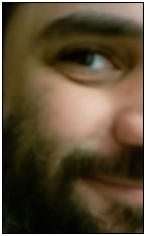 David Sklar's work has appeared in Space and Time, Cabinet des Fées, and Paterson Literary Review. His Shadow of the Antlered Bird is available from Drollerie Press, and he is coediting the two-headed anthology Trafficking in Magic/Magicking in Traffic. David lives in New Jersey with his wife, kids, and cat. For more about him and his work, see his website.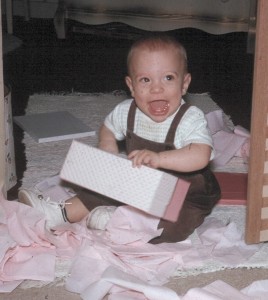 Jeff Stehman lives with his wife in Northern Minnesota at what many call the End of the Road. He knows that's a lie, because the road continues past his house, and vehicles do occasionally go by. He hasn't been down the road though, because no vehicles ever come back, and he's sure by now that parking must be a bear. He has been published in Intergalactic Medicine Show and Jim Baen's Universe.
Ferrett Steinmetz is a writer who, through hard work, an uncommon amount of Rock Band, and a loving wife somehow got himself nominated for the Nebula in 2012. He's published over twenty short stories since his rebirth in 2008, including Asimov's (three times!), Beneath Ceaseless Skies, and Shimmer. He lives in Cleveland with his beloved wife and a friendly ghost; you can see him blog about puns, politics, and polyamory at www.theferrett.com.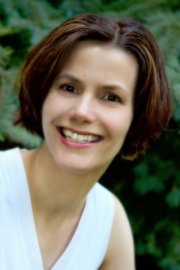 Charity Tahmaseb has slung corn on the cob for Green Giant and jumped out of airplanes (but not at the same time). She doesn't think it's a social stigma to eat alone at a restaurant and read a book. Her favorite city is London, but she loves living in Minnesota.
She spent twelve years as a Girl Scout and six in the Army; that she wore a green uniform for both may not be a coincidence. These days, she writes young adult fiction and works as a technical writer for a software company in St. Paul.
Her first novel, The Geek Girl's Guide to Cheerleading (written with co-author Darcy Vance), is a YALSA 2012 Popular Paperback pick in the Get Your Geek On category.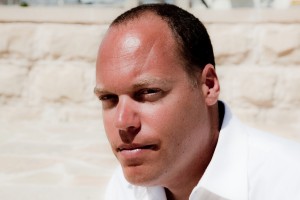 Lavie Tidhar is a World Fantasy Award winner and has been nominated for a BSFA, British Fantasy, Campbell, Sidewise, and Sturgeon Awards. He is the author of Osama, and of the Bookman Histories trilogy, as well as numerous short stories and several novellas. http://lavietidhar.wordpress.com/
Deborah Walker grew up in the most English town in the country, but she soon high-tailed it down to London, where she now lives with her partner, Chris, and her two young children. Find Deborah in the British Museum trawling the past for future inspiration or on her blog: http://deborahwalkersbibliography.blogspot.com/ Her fantasy stories have appeared in  Daily Science Fiction, Enchanted Conversation and other venues.
UNIDENTIFIED FUNNY OBJECTS was made possible via crowdfunding, with the generous help of:
Woodrow Jarvis Hill, Sean McCulloch, Ashanti Freeman, M.P., Willian Van Ark, Carrie Cuinn, Miriam Mulcahy, Alex Li, Natalie, Amanda McGee, Gavran, Stuart Denyer, Fran Wilde, Billy, Sarah Page, Eytan Zweig, Deborah Walker, Manny Frishberg, Danny Mandel, Melonie Brown, Howard Kleinman, Francesca Myman, Rebecca Rahne, Alex Dingle, Andrew Ducker, Adam Coggins, Brian Tucker, Melissa Reid, Tone Berg, C.McKane, David Kelly, Judith Tarr, Paul Hattrem, Gotthard Weiss, Brent Knowles, Luc Reid, Miles Matton, Sarah Pinsker, Erin M. Hartshorn, Frank Westdahl, Douglas K. Beagley, Bjorn Beier, TwistedSciFi.com, James Elwood, summervillain, James Clark, Michelle "ChessyPig" Taylor, Amanda Power, Simo Muinonen, Dick van Soest, sqpat, Lyrania, Andrew Laliberte, Klaus Kluge, Nathan Olmstead, Mario Landgraf, Jakob Drud, Landon O., Mbybee, Roman Pauer, Matthias Nagy, Lee Hallison, Susannah Johnson, John Devenny, Amy Vaughan, ron ursem, Bill Pedler (wrp9), William Groenendijk, Greg Roy, Nick Tome, Ian McDougall, Micah Joel, Sealy Andrews, Jeff Raymond, Arun Jiwa, Charles Tippett, Chad Ellis, Beth Cato, Lily Ibelo, J.W. Alden, David Eggerschwiler, Nat Fairbanks, Meghan Asaurus, Rrain Prior, Samantha Brock, Anne E. Johnson, Renee Betlehem, Richard Leaver, Andrea Stewart, Sandra Ulbrich Almazan, Dawn Ellis, Diona Howland-Rose, Michael J. Cross, Camille Griep, Nazilli, Quinn Halligan, Larry Yudelson, Jeff Crouse, Brad Smith, Crossed Genres Publications, Evaristo Ramos Jr., Eric G, Angie Rush, Cisclym Smith, Margot Atwell,. V. Vesey, Lucas K. Law, Kenneth Azad Mohammed, Matthew Atias, Frank Dutkiewicz, Danny Dunlavey, Bryan and Sue Almes, Darren Davis, Erin Fife, Birchell Eversole, Justin Gary, A.T. Greenblatt, George Galuschak, Boris Pelakh, William Jensen, Ed Kowalczewski, Eagle Archambeault, Jonathan Jordan, Lauren Roy, Rob Funk, Nat Kim, Kathy Traxler, Kasmine Stairs, Dawn Bonanno, Carlos Hernandez, Susan S. Ellis, Michael Pye, Brian Groover, Jim Alm, Smashingsuns, John Rebstock, Karen H., Adric Clifton, Chris Call, Liz Stonehill, Em Orzol. Kristy Buzbee, Randy Cole, Steve Haynes, Marty!, Dennis R. Miller, Ponder, Matthew B. Format, Kyle "Fiddy" Pinches, Kevin J. Lee, James Aquilone, Igor Volkov, Michael Scholl, Inncubus, Rob Voss, Alicia Cole, Anthony Bachman, Brian White, Tom F., Mike Canu, Damien Walters Grintalis, Sharla Stremski, Beth Pratt, B.A.D., Esther Cheung, Briony Keith, Kathernine Terban, Frank Alberts, Joe Frankino, Don Lim, Woof, L. Lambert Lawson, Pat Redel, Chris Harrison, John P. Murphy, Julia, Sarah O'Reilly, Tara, Kaila Lee, B.Chao, Steven O'Mahoney-Schwartz, Breony Rogers, Buzzy Multimedia, Margaret M. St. John, Hogan Long, Laurin Wegelin, J. Young-Ju Harris, Nathan Snyder, Marwan Marwan, Alex Douville, Keith Angotti, Ivan Yagolnikov, Nathaniel Katz, Michael Skvarla, Ryan Wallace, Michael Green, Leon Higley, Pam Hazlewood, Chris Bauer, Paul McMullen, Iulian Ionescu, Scott Gerhardt, Chad Mills, D. Vroman, P.J. Monroe, Cyd Athens, Alistair Ainscott, Sue Ann Connaughton, Daniel Chulsky, Zack & Diana, Charity Tahmaseb, Zach Shephard, James Beamon, Jamie Lackey, Matt Mikalatos.